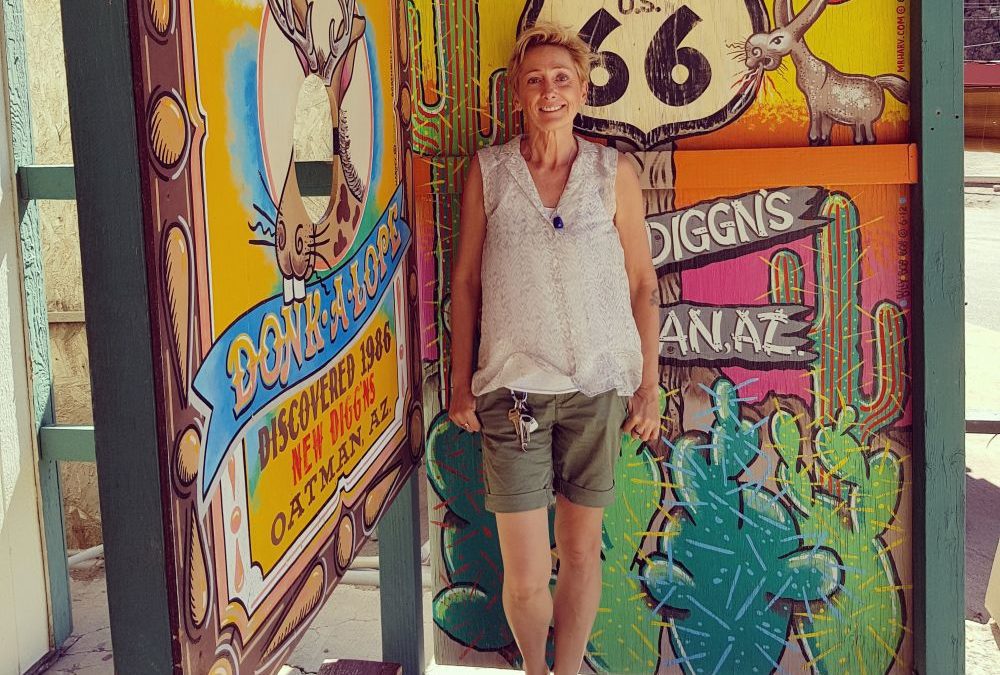 ENGLISH
Fragment książki
I am a happy traveler
I am a happy traveler in the journey through life.
I have a small bundle of things that I need for today.
I travel light, looking around with curiosity.
I can see some red poppies in the grass, a magpie looking for food for its children, I can see fluttering little green leaves on the trees.
I say hello to the sun, to a tree, to a cat and to a stranger at the bus stop.
I climb the hills and come down the flowering valleys.
It is so beautiful.
I can feel the power in me.
With curiosity, I think of new, unknown lands for me to discover.
I read the signs that destiny puts in my way.
I know that life leads me forward with a loving hand.
I don't know where my destiny is, but I do know that it will be something great and chosen especially for me.
It feels so great.
In the past it was so hard.
I walked through deserts where I could not find a single signpost. Some other times I was trying to find my way through a jungle of conflicting signs and not being able to decide which one to follow.
Each step seemed to be so hard and required so much effort.
My legs were heavy as if made of iron.
My thoughts were lost in a fog.
I had a feeling that life was an eternal struggle, and I was so much trying to keep up with something that just kept escaping me.
Indeed, it was hard, because I was carrying the entire load of the past. All of the past bitter disappointments, defeats, injustices, prejudices and superstitions. All the hardships, depressions, bad decisions and bad memories.
I put them all into a big bagpack which I loaded upon my back.
I probably thought that if I always had this bagpack with me, I could avoid experiencing such unpleasant situations in the future.
But imagine travelling with a bag full of old nails, hammers, strings, anvils, pieces of wood, screwdrivers, gaskets, saws and screws.
You walk on foot through life and you insist that you have to have all these tools just in case, to be able to cope if something unexpected happened.
And indeed, one day while passing through a river a bridge collapses under you.
You fall into the cold water, grab your backpack and start looking for the right tools to save yourself.
But there are so many of them, entangled with each other, battered, partially damaged, that there is no way to find what you really need.
And then suddenly on the other side of the river there is someone who grabs a long branch and gives it to you. You take hold of it and come out of the water. You can hear all the old tools in the heavy bag rattle and hum.
And did you know that if you had not carried this heavy load on your back, the bridge would have been strong enough for you to pass to the other side of the river?
This is what I did.
One beautiful day I decided to unburden myself from everything that had happened in the past.
Consciously I freed myself from the memories of people who had hurt me, from bad words that had been spoken to me, of hatred, helplessness, from the destructive patterns of behavior that had been taught to me.
I decided that I no longer want to carry them with me.
I do not want to remember them.
I said to them:
– You are only bad memories of the past. I not am taking you with me.
I'm starting a new life.
I'm taking with me only a handful of hope and a pocketful of love.
I am taking the confidence in my own strength and the faith that I am being taken care of by my destiny.
I travel light.
I give myself all the friendship and love that I need. In my backpack I only carry positive thinking and being curious about life.
It feels so good.
I feel I am the luckiest traveler in the world.
From the book series "Course in Positive Thinking", Vol. 6, day 21.
The book as yet not available in English. If you are a translator and would like to do some translating job Polish to English, please contact me at beata@beatapawlikowska.com